Alright Ladies and gents, lords ladies and lasses, the new year has begun, and we are doing an update episode and post in february, because why not – the month is short a few days, people are more focused on the cost of saying I love you to a friend, loved one, or pet shitsu, and that cost goes up astronomically on the 14th of this month.. Soooo why not, lets make it interesting this February shall we? Massive Data loss, greeting card announcements, new  podcast series and content and not to mention hackintoshes, (dont say that we're gonna get sued!) here we go –
The Highlights and (lowlights) of 2018.
Laptop
So for those of you podcast listeners who checked out the last episode of the podcast and it ending with a crazy experience only fit for telling on the podcast,  which I highly recommend that you do for its hilarity if only that. But Im happy to announce that the laptop is as of the new year back in action for mobile content creation and editing on the fly … happy to have you back little laptop. Just think, roughly 5 years ago I was working off of a second hand macbook pro, with 256 MB of video ram, rendering short run tv and internet commercials on final cut pro, something that took almost a week of rendering that can be done in 10 mins. So weird how fast technology is and how good it has advanced in such a short span of time.  
Massive Data Loss
Another big loss near the end of 2018 was the failure of 2 main hard drives used in active production, which as of that time, grinded further podcasts and content to a halt. 8TB of data in total was lost, with some of the data attempted to be retrieved still as of this recording. Its been difficult to come to terms with, as the data was in the process of being set up to be backed up in a raid format… it just was not done in time. On a personal note, 90% of my personal files, documents and photos from highschool was backed up on a portion of these drives – along with the majority of archives of former client work …theres no punchline or transition here. Its been a hard pill to swallow, but as it goes, the show must go on.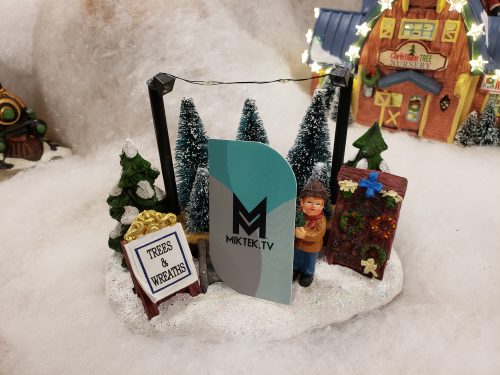 Greeting Cards Christmas 2018
So with the data loss, it came at a time where holiday card orders start up. For those of you who aren't in the know, I am a very big greeting card fan, and have been known to make some pretty sick birthday, holiday or celebratory cards over the years. My passion for making something that seemed so difficult to find for years, actually accurate color envelopes to match the color of the greeting card I bought or made for example, along with being the correct size, became a reality. So for the majority of the christmas season, while visions of sugarplums are dancing in the little ones heads, folks are rushing around for the perfect gift or getting ready for traveling or to welcome in family from out of town.. I spend my nights and weekends crafting hundreds of envelopes and greeting cards for the holiday season, just like you would expect from any sane straight man with an affinity for paper. –
So with the timing of the data loss, I focused more on cards this holiday season. Larger and larger orders are being requested – which is such a great feeling, and an exhausting one too. These cards are handcrafted, with nearly all elements being cut, assembled, glued, scored, mounted and gathered manually or by hand. I put them out for availability, and they sell out. Make 30, sold out. Make 50, sold out. I didn't even get to set them up for sale on the Mik Tek Studios website – but starting 2019, you will be able to order your cards starting in Q4. Introducing a very special card will be the Holiday Signature Series Card – 1 very special card that will be made in a set limited edition quantity every year, with a special charity, group or relief fund that a percentage of these proceeds will be designated to.
I'd like to give and support to organizations that do an amazing job with what little they work with – to the folks, families and displaced individuals who desperately need it the most. So if you didn't get a chance to order cards last year like the dozens of folks that have reached out letting me know how mad they were that they didn't see my cards sooner – fear not. Larger quantity order options, boxed sets and better customization options will be available this coming holiday season.
Mik Tek Studios Podcast
So moving on to the Podcast roundup of news updates from around these parts will be some awesome new content and direction to look forward to. The Mik Tek Studios Podcast, which is available on iTunes, Google Podcasts, Spotify, YouTube, SoundCloud and most likely your favorite podcast app of choice, is a focus on design topics, business tips, marketing discussion, customer dos and client dont's –  Its a place for real, honest and humorous discussion with some really awesome guests, talking about things that matter to you, or that stress you out in the industries. We figure them out and answer it here. The backlog of content features IT email tips to speed up your domain check in and getting your emails faster, or another episode talking about the power of marketing and how to properly leverage it as a business owner or brand ambassador, or even just a humorous nightmare scenario when some fly by night company tries to play games with your equipment and you turn those lemons into lemonade with 1400 views and counting, theres something for everyone here.
Moving forward in 2019, the objective is to push the envelope and to expand on all of this. The aim is to entertain while educating, all while not realizing that you can enjoy both at the same time. That's really the main reason for the existence of this podcast to be honest. So, we're looking to review new software, game development projects and dev teams, artists, entertainers, people of interest and the like on a weekly friday show called "News and Gloatworthy". If you have any projects that you think would be worth checking out for this season, feel free to reach out and get in touch – would be great to see what other projects are cooking that more people should know about!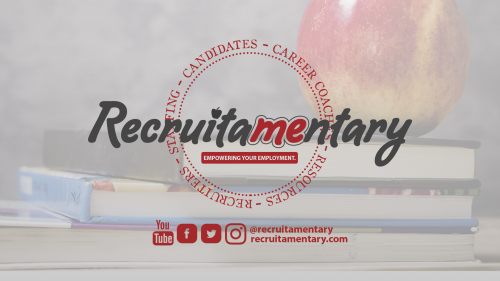 Recruitamentary
Also, around this time last year we starting up a little miniseries opening up conversation about the career and jobseeking dialog. Over several months we got together with Recruiters, Jobseekers, Hiring Managers, Resume Writers, Career Coaches, all kinds of great and impactful resources, that garnered enough interest, series guests and feedback to generate sponsorship and begin life as the Recruitamentary Resource Content Series.
Recruitamentary is A place where one can find supportive, informative and humorous content on www.recruitamentary.com and youtube.com/recruitamentary – for great guest speakers, helpful content and articles, getting to the topics and painpoints that matter to you in your career, regardless as to what side of the table you sit on.
#Recruitamentary #Podcast, #YouTube Series and #Website #Resource platform – Be it a #jobseeker, #hiringmanager , #careercoach, #staffingcompany or #recruiter- if you have a valuable message as a resource, you have a place here to contribute, learn and find resource.
What Recruitamentary is not: A salespiece, platform, or marketing vessel for anything else except for providing amazing, effective and helpful content. Be it articles, podcast episodes or all other aspects of content. I respect all who I have on and who I work with, until they break that rule.
I do not, nor will I ever ask anyone to "work for free", as part of the brand. The people you see as guests or career resources are there because I believe in their experience, their story and what they can do to impact the career conversation directly, rather than complaining. They may volunteer their time, guidance or discount their services as part of the movement, and its something that I work to be as transparent as possible about. My listeners are not numbers or leads. They are people. And I will always look to them as people first before anything else.
If this sounds like something that you could use, by all means subscribe to the youtube channel and affiliated social media pages – if you are a career resource and would like to hear more about how to be a guest on a future episode, reach out!
So that covers most of the bases of what to look forward to in 2019. Keep in mind if you are in need of podcast production, video or audio editing, voice over work, social media content, general content creation or business development consulting, along with a slew of other graphic design and marketing services – we are available to cater to a variety of marketing projects, to make sure you are an optimized, successful and profitable business, product or service. What we do is right in our tagline – Make Your Mark. Change The Game.
Thanks again for taking the time to check this episode – if you've enjoyed what you've heard on YouTube or the Podcast or are looking forward to the new content, subscribe on YouTube, Rate us on iTunes, like this video as it does help others find our content, and it means a great deal too. Thank you!
On iTunes! Subscribe!
http://l.miktek.tv/miktekstudios-itunes
Follow us on social media!
YouTube: http://www.youtube.com/miktekstudios
Facebook: http://www.facebook.com/miktekstudios
Twitter: http://www.twitter.com/miktekstudios
Instagram http://www.instagram.com/miktekstudios
Questions? Comments? Ideas? Cookies? Email us!
go@miktek.tv
Follow and connect with Recruitamentary on social media!
YouTube: http://www.youtube.com/recruitamentary
Facebook: http://www.facebook.com/recruitamentary
Twitter: http://www.twitter.com/recruitamentary
Instagram: http://www.instagram.com/recruitamentary
Questions? Comments? Ideas? Want to be a guest on the show? Email us!
ask@recruitamentary.com
Thank you all.
Michael MidKnight